Introduction to "Graduate School of Fisheries and Environmental Sciences"
After graduating from Nagasaki University's "Faculty of Environmental Science" or from any other faculty at any other university in the world, you can apply to attend the postgraduate program at the "Graduate School of Fisheries and Environmental Sciences" to acquire higher knowledge and skills in the fields of fisheries and environmental sciences.
The graphic below depicts a schematic representation of the postgraduate program. Undergraduate students at the Faculty of Environmental Science are classified as "Environmental Policy Major" or "Environmental Conservation and Planning Major." Students enrolled in the postgraduate program are assigned to the "Department of Environmental Science" for the two-year master's degree program and to the "Department of Environment and Fisheries Resources" for the three-year doctoral program, which are located within the Graduate School of Fisheries and Environmental Sciences.
In terms of research, we will enhance your expertise to a more practical level, and in terms of education, we will further your multifaceted perspectives, which are important for environmental scientists, through the use of problem-based learning style exercises that include group discussions, presentations, and on-site training. These experiences are exceptional in that they enable you to develop the ability and skills necessary to identify and address the real-world problems, particularly in the field of "Environmental Science."
For additional information, please visit the Graduate School of Fisheries and Environmental Sciences' website (link).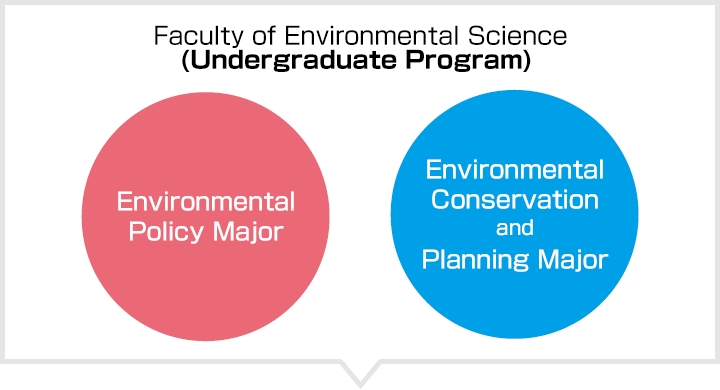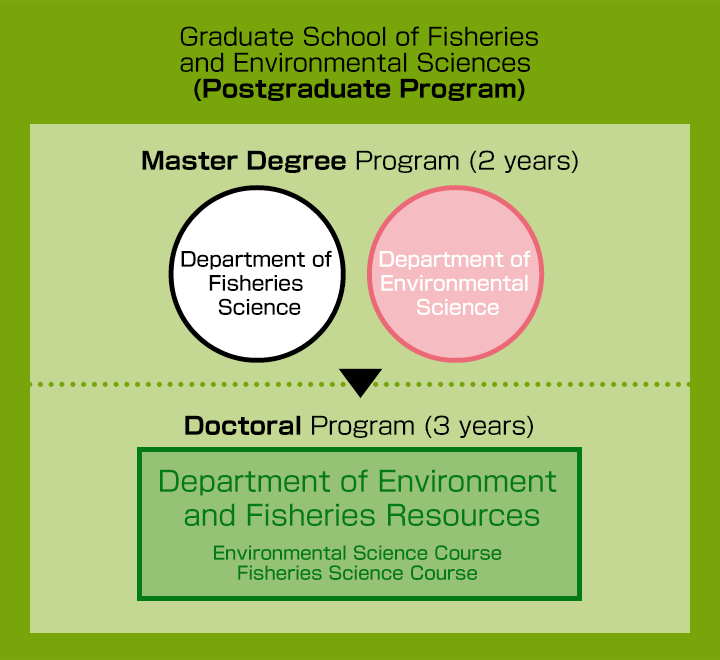 Massages from students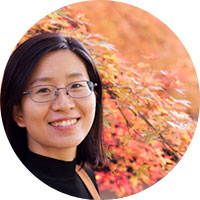 "Nagasaki is the right place for you"
Nguyen Dieu Linh (Doctoral program student)
River water governance, teaches here. Furthermore, I enjoy learning about Japanese culture, and Nagasaki is a lovely city with a unique history and diverse cultural exchanges. The people in Nagasaki are extremely friendly, gentle, and helpful. I particularly appreciate the availability of fresh seafood, pleasant climate, unique local events, and easy access to the harbor, beach, and mountains found here.
While I was studying in Nagasaki, I received invaluable instructions from my supervisor and amazing support from the foreign student support center's personnel. Specifically, as the mother of a young child, I am able to conduct research while caring for my child due to the university nursery school's childcare support. One of the most enjoyable aspects of my research here has been the fieldtrip and internship I completed to explore sustainable water and agriculture practices in the area surrounding Lake Biwa, Japan's largest freshwater lake. This trip not only provided valuable insights for my research but also enhanced my understanding of the Japanese culture, history, and factors that contributed to their success.
I strongly advise other international students to conduct research on Nagasaki and apply to Nagasaki University. If you want a comprehensive life experience in which you learn not only from lectures in class but also from the locals, if you would like to step outside your comfort zone and are open to new experiences that will help you fully explore the world and improve yourself, then Nagasaki is the place for you.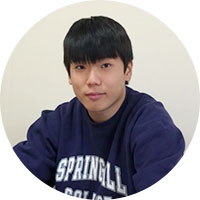 "Natural and social sciences for sustainable development"
Chen Zian (Master program student)
I have always had a strong interest regarding environmental concerns and a desire to contribute to future socio-environmental issues; this has always been my dream vocation. The Graduate School of Fisheries and Environmental Sciences provides advanced training in a variety of
environmental science fields, if acquired through study here can be applied in solving various environmental problems. With the intention of contributing to the region's sustainable development, I am studying macroeconomic applications to investigate the influence of China's climate change policies on the economy and environment in Northeast Asia.
Along with my field of research, I have been able to gain a variety of other professional skills and knowledge in handling environmental challenges since my enrollment, which has not only extended my horizons but also motivated me in my own research field. Additionally, I am greatly motivated by the assistance provided by the professors, who are always eager to sit down and discuss issues with me and assist me in finding solutions. Thus, I am constantly motivated to conduct research and acquire knowledge in such a highly intellectual environment.
If you are like me and have a strong interest in environmental science, the Graduate School of Fisheries and Environmental Sciences is an excellent option with a lot to offer. Come join us in overcoming a variety of challenges!